About
"The more you are personally involved in telling your story,
the more the listener is drawn in."
Connect with Jan
About Jan Miller (she/her)
Jan Miller is a force of nature. Based in Nova Scotia, Canada, she is a renowned international consultant and trainer specializing in film and television co-production and co-venturing. She is best known for her pitching and content development workshops and has presented her unique brand of training across the country and around the world.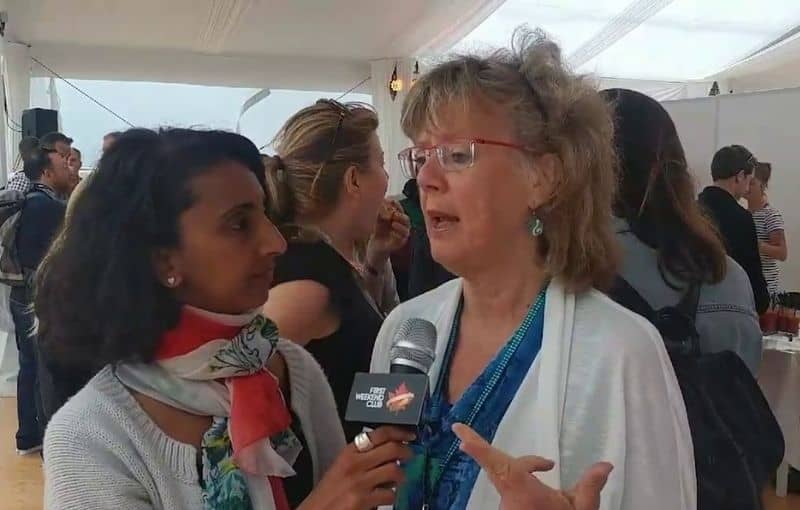 For over a decade, Jan collaborated with Germany's prestigious Erich Pommer Institut, designing, building, and directing the globally acclaimed Trans Atlantic Partners (TAP), a dynamic two-module international training program for established film and TV drama producers. 
As a global consultant, Jan has also worked closely with organizations like Creative BC and the Canadian Media Producers Association (CMPA), leading missions to the Rio Content Market, Berlin's European Film Market, and  Hong Kong's FILMART.
Committed to supporting women working in the industry, Jan established Women in Film and Television-Atlantic (WIFT-AT) and served as the Founding Chair for six years. She launched their annual Women Making Waves Conference, the WAVE Awards, and the Shadow Project for Atlantic women directors. She presently serves as an ongoing mentor for the organization. Working with Women in View, Jan designed and delivers the industry component and pitch training for Women in View's unique Five in Focus program, which focuses on different sectors in the screen industry including female directors, animators, and indigenous writers/directors.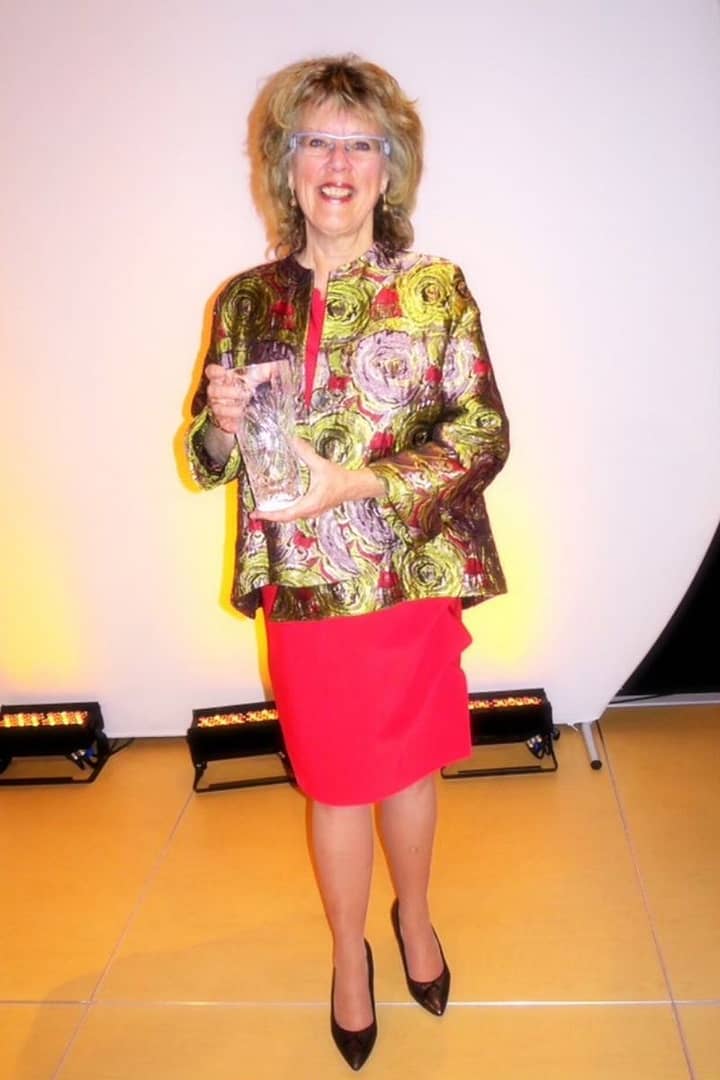 Awards, Distinctions, and Achievement Highlights
WIFT-Toronto Crystal Award for excellence in Training and Professional Development

ITV's Woman of Vision Award

AMPIA award for contributions to the Alberta screen industry

WIFT-Atlantic WAVE Award for contributions to the Nova Scotia Screen Industry

RBC Women of Excellence Award

Board Member, Executive

Women in View

 

Board Member of Canadian Artists Network (formerly)

CSARN

Founding Chair/Mentor

WIFT-AT

Recent term on the Board of AFC
Jan started her career as a clown. After co-founding the seminal Theatre Resource Centre in Ottawa, (now Toronto), her first professional clown gig was with the Royal Bros Circus touring in a big school bus through the Maritimes. In Edmonton she and clown partners created the unique clown and mask company Small Change Theatre. From NY to London, Edinburgh to Singapore, Australia, Japan, France and across Canada – armed with a delightful repertoire of mask and clown shows, Small Change became a Canadian cultural calling card.
In the dead of Canadian winter in Edmonton, Jan pitched leading international directors Werner Herzog, Costa Gavras, and Jiri Menzel to attend the  Local Heroes International Screen Festival, an annual event she founded and ran for years. One guest, she was enticed to attend was twice Oscar-nominated Australian Bruce Beresford. While driving from the airport into town across the frozen fields of Alberta, he reportedly said, "I turned down Cannes. I turned down Venice. How the hell did she get me to Edmonton?!"
For fifteen years, Jan and her husband Geoff have been breeding Leeward Standard Poodles. Their litters are theme-named, including famous movie directors Ridley Scott and Costa-Gavras and music legends Ella Fitzgerald and Annie Lennox.

 "One of the highlights of WIA Vancouver's ACE mentorship program is being coached by Jan Miller! Jan has the gift of intuition that guides each participant both to speak about themselves, succinctly, professionally and with confidence, but also how to articulate their creative vision. This is all accomplished with Jan's trademark sense of humour and kindness. It is life changing and career changing. Jan is magic!"
– Rose-Ann Tisserand, Producer, Vancouver

"Profoundly positive impact"
"Jan Miller's Pitching Workshop (Cape Town, South Africa) had a profoundly positive impact on our local industry. She put producers and screenwriters through the rigors of pitching our projects and honing our presentational skills before an International Co-production forum. Jan's rare gift for story, the psychology of selling, and her knowledge of International Film and Television are simply remarkable."
-Brent Quinn, Producer/Writer Quintet, South Africa

"Next time I'll hire Jan from the beginning"
"I can't thank you enough for the guidance you gave me in shaping my pitch, Jan. Dozens of people approached me the next day to tell me that they really connected with the story. The next time I have a project to pitch, I'll save myself 40 hours and hire you to help from the beginning."
– Donna Barker, Adisen Productions, Canada